The Nordstrom Anniversary Sale is one of my favorite holidays. I have even gone as far as to take a vacation day from work on the first day of the sale. I'M NOT PLAYING AROUND HERE! It's one of the greatest sales of the year, because it's not on old, bottom-of-the-barrel-merchandise. It's the beautiful, new, shiny things for Fall, offered at a discount. Every year, I do my research. The second that catalog hits my mailbox, I study it. I strategize. I hydrate. And when sale day comes, I'm ready to rage.
In the past year or so, I have really been trying to pull the reins in on my shopping (do not ask Mike if he agrees). I make fewer, more careful & calculated purchases, as I'm trying to build a closet based on quality, not quantity. So for this year's sale, I'm doing the leg work ( PUN INTENDED BECAUSE I'M DOWN A LEG RIGHT NOW) for you, and have carefully curated the best things to buy- just ask my Nordstrom card.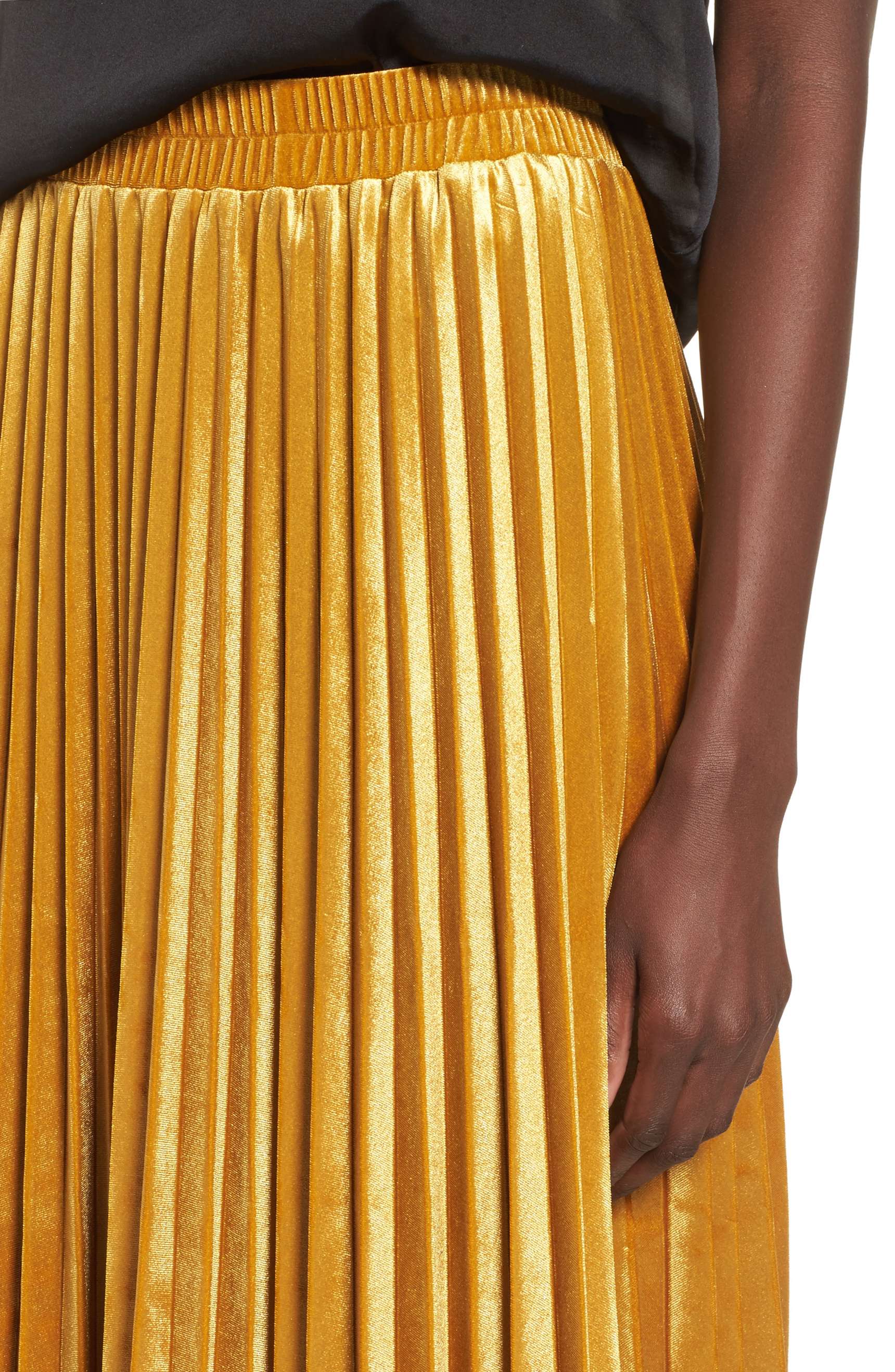 As soon as I saw this in the catalog, I knew it was going to be the piece-of-the-sale. There's always that one piece that sells out on the first day, even in the first hours. Last year it was a Green DKNY Utility Parka. I was online at exactly midnight, adding to cart- I told you, this is not a game. This skirt is even better in person. It's like Gucci, when Gucci was Gucci (who have I lost here?). Velvet is a YUGE trend for Fall, and this skirt is the perfect way to ease into it without looking like your Grandma's Casino tracksuit. The color is a gorgeous yellow-gold. It will pair perfectly with a tee, oversized sweaters, a leather jacket, etc. Highly recommend sizing up- the waistband is not friendly after a mostaccioli bender (I'm looking at you, grad parties).
Pajama shirts have been around for a few seasons now, and I have no complaints. I will wear anything that allows me to feel like I could sleep at any moment, but also look good in public. When I originally saw this online, I had it in my cart and decided not to go through with it. I really am trying to be careful! HOWEVER, when I went into the store, I couldn't believe it was the same shirt I saw online. 1000% better in person. It is the ideal pink-pajama shirt. Just pink enough, so that I don't look like I'm in some kind of doll-matching Pajama from American Girl Doll. The lapel is gorgeous and chic, and I can't wait to wear it half-tucked into some jeans, under a sweater, or for travel. YES, for travel. I plead with the people, please wear anything but your sweats and Volleyball t-shirt from 2008. True to size.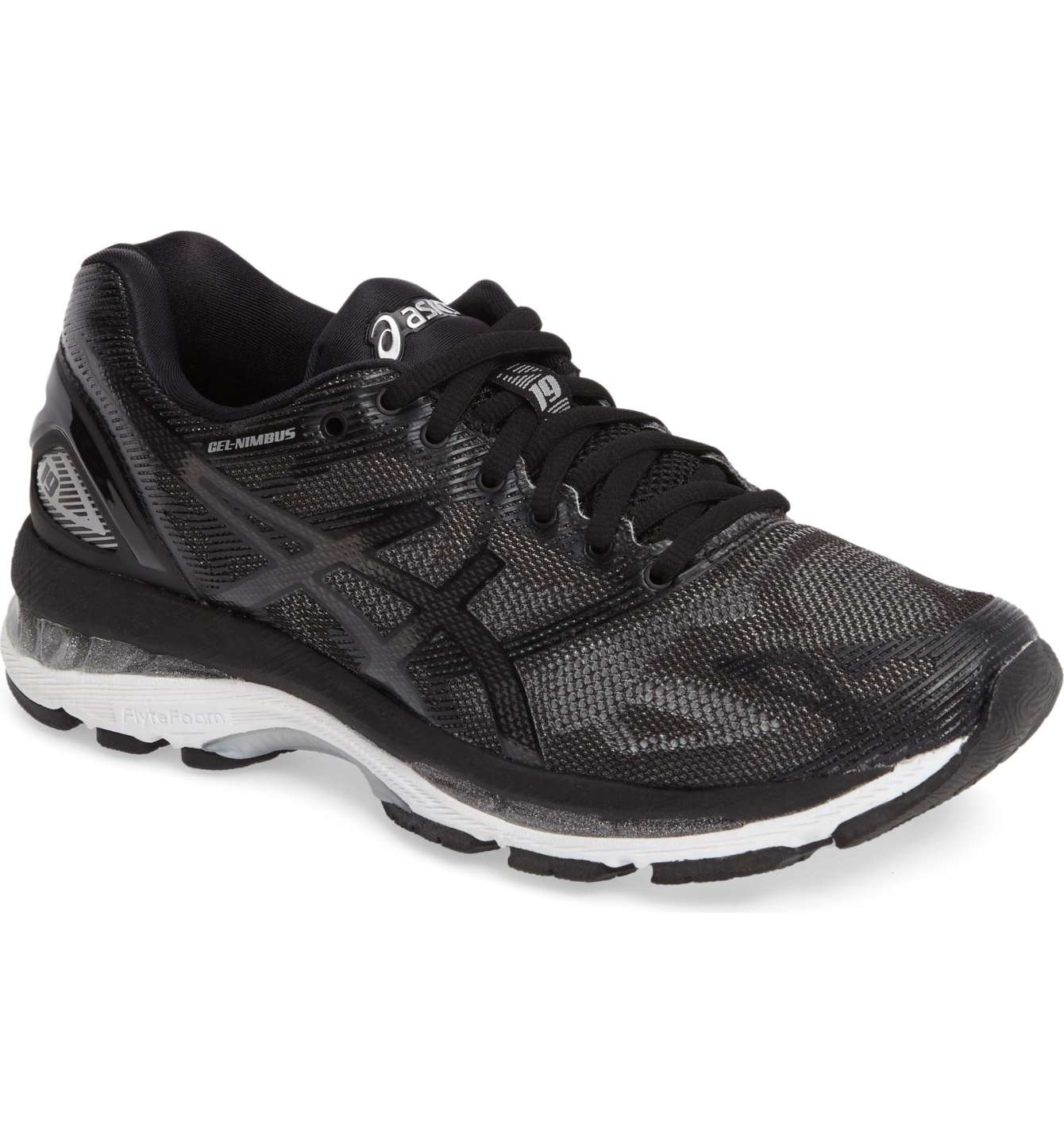 I live for my Asics. Once, when I was in the gym, some snotty teenager told me she liked my "dad shoes". I don't think she was expecting me to take it as a compliment, but dad-things are very on trend (otherwise my nightly Jeopardy habit and bad puns are in…jeopardy.) These are by far the most comfortable tennis shoes I have ever owned. They are perfect for exercise, or a solid Sunday-brunch athleisure look. They feel like you're walking on a cloud, even if you're just walking to the neighborhood Taco Bell. I recommend going a half size up.
The beauty buys are where it's AT this year. Nordstrom really stepped up their game, and I came to play (do I need a hobby?).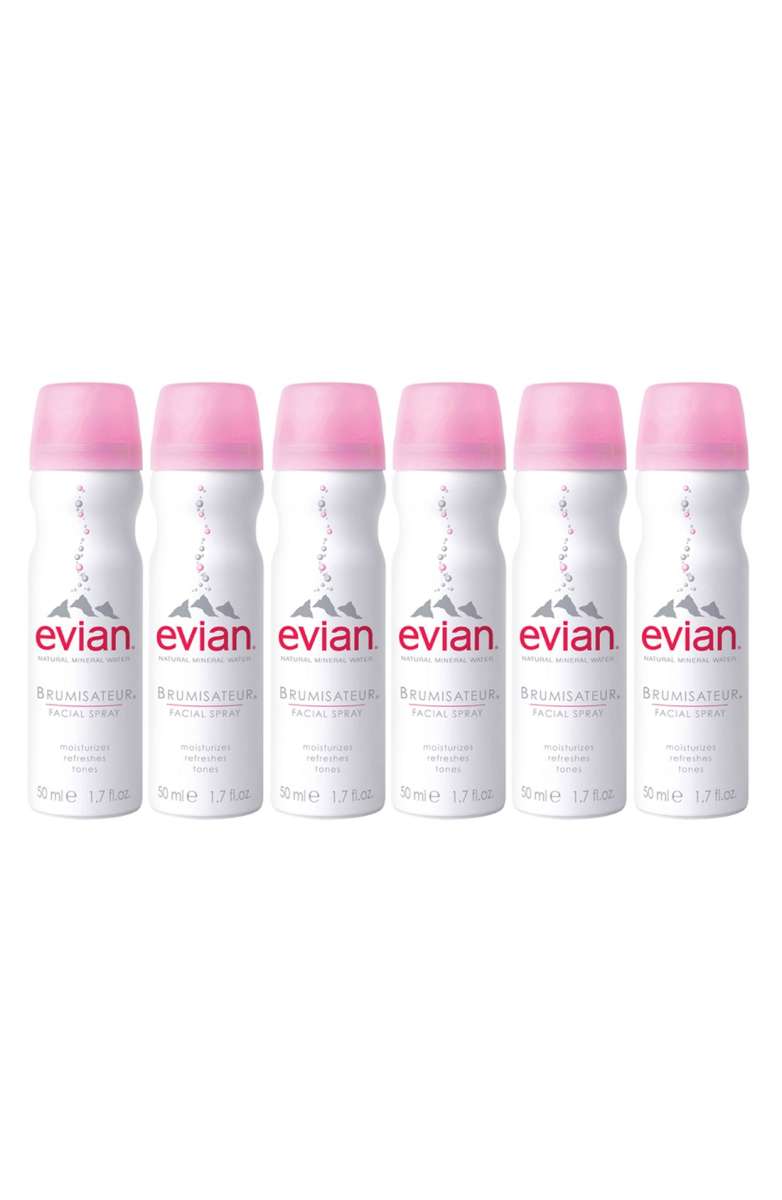 Do you want to feel like Meredith Blake, poolside, from "The Parent Trap"? If you don't, go re-watch the movie and reassess. That's what this spray does. It makes you feel like a refreshed, riche, together person. Who knew spray could be more helpful than my therapist? This deal is insane- six for $21. I keep one in my purse, and always in my carry-on for travel. Not to mention my beach bag- who's that famous girl spraying EVIAN on herself at the pool? Oh, it's YOU!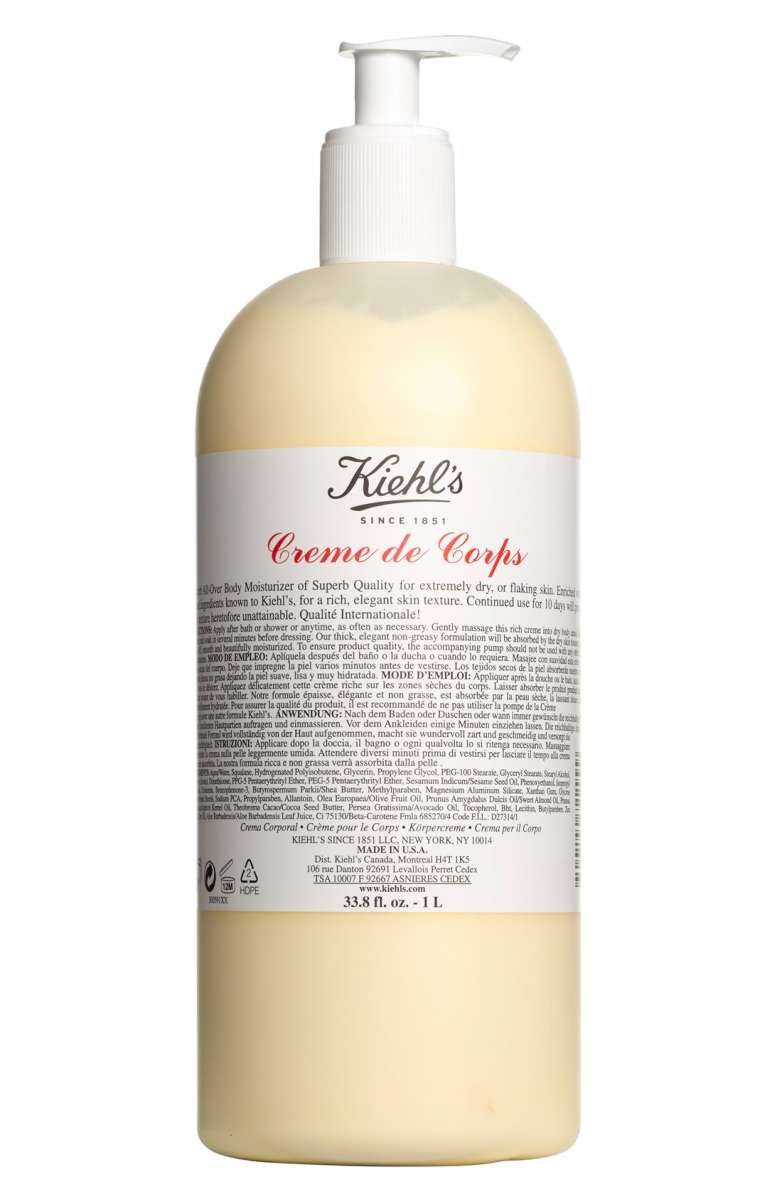 I am addicted to Crème de Corps, which I think is French for "you will literally feel like a corpse without with lotion", right? It's incredibly hydrating, and leaves skin smooth and glowy. This bottle is the size of a small child, with less commitment! It will last me about an entire year, and the pump is KEY to assure I use it everyday. A solid investment in your skin.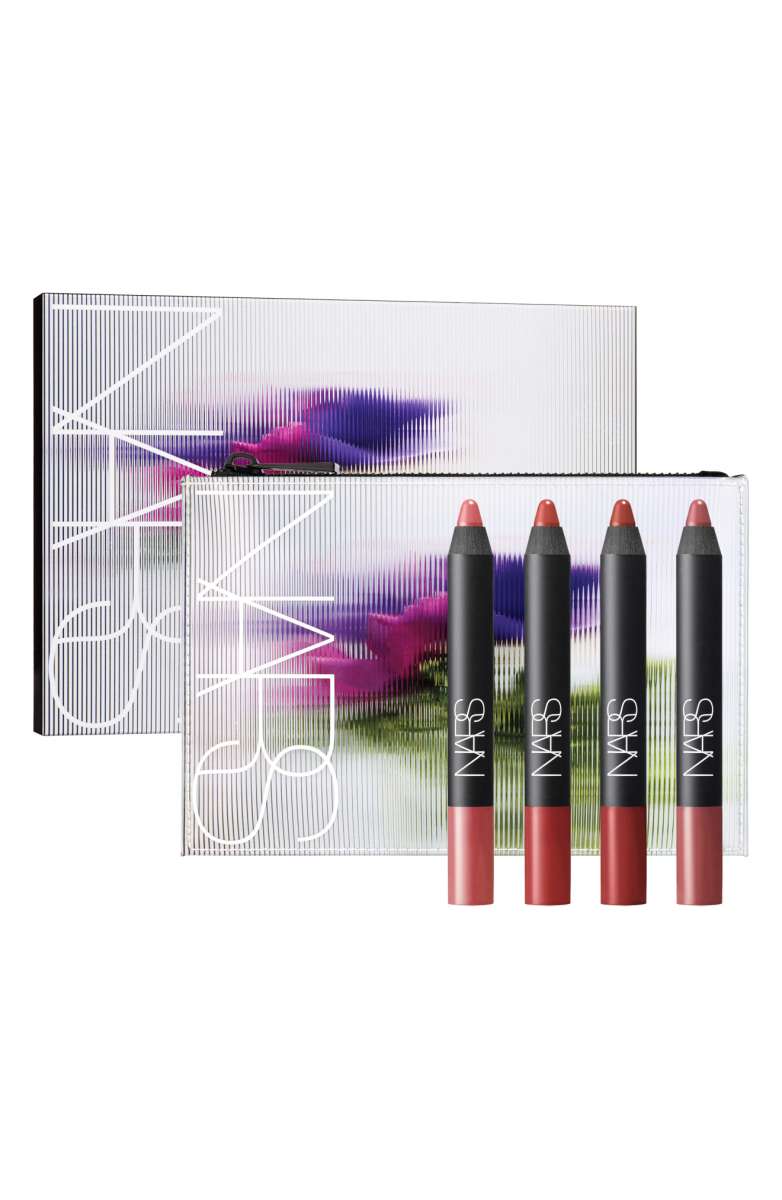 These are my ride-or-die lipsticks. I'm horrible at lipstick. It always ends up all around my mouth, and not in a cool, ironic way. I look like I went face deep into a burger after applying a nice summer coral. These could not be any easier, or longer lasting. They glide on like a dream, the application is easy and precise. I own multiple colors, and am always adding to my collection. There's two colorways you can chose from- if this is your first experience with the pencils, go with the "Tribulation" set. Pencil Pro? "Mustang" is calling your name.
THIS IS THE MONEY RIGHT HERE! I really may have saved the best for last. When I saw these last year, I had to do a double take. FIVE mini Diptyque candles?! These babies prove that size ISN'T everything (oh, hi mom!). Just one of these will fill your entire home with their delicious scent. These also make the perfect gifts- if you can bear to part with even one. If I've given you a "Feu de Bois" mini, you know it's real. Don't forget to fulfill your Tumbler dreams by de-waxing these when you're done! They make for the perfect canisters for Q-tips, perfume samples, even a shot glass. Don't knock it till you've tried it.
And there you have it! My heart, and Nordstrom card, runneth over. I've come a long way! A few years ago, the only "runneth over" I was doing was over some pre-teen for Michael Kors boots. Raise your Diptyque shot glass, here's to progress!